SPACES membership and communications is becoming automated, and if you wish to still receive communications from SPACES you will need to update your details via our website. The deadline is the 14th February 2020. 
This process below is for the majority of Central and Local Government (ie with a '.gov.uk suffix' email address), retired and honorary membership, and those whose membership has not expired.
To update your membership go to Log In and click on 'forgot my password'.
Enter your email address  and go 'Forgot my Password'.
You should then see this page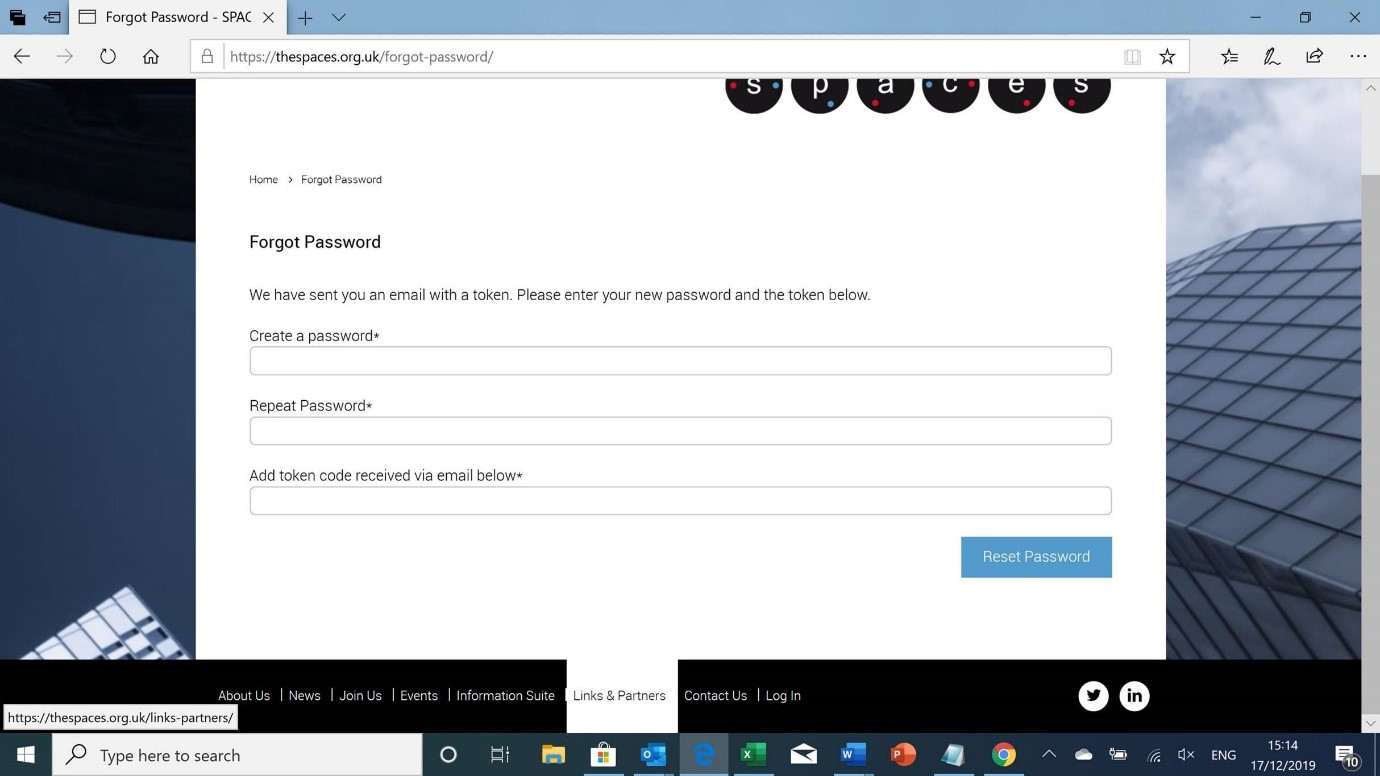 And you should receive an email with a 'token' (or code). Type a new password and add the token you received by email.
You will then need to log in  and then you can update your personal details including options (hub and profession). NB If you want to hear from SPACES please check the marketing box – please don't think this means you will be inundated with emails – you will only receive the monthly email of all updates, national events, and  events/information that is specific to your region and/or profession and technical enquiries.
If your email address has changed, you will need to sign up as a new member . If you have any colleagues that would like to join SPACES they can also register on the same webpage.
As we become more automated if you haven't renewed your membership, you will no longer hear from SPACES. The deadline is the 14th February 2020, if you haven't renewed by then you will no longer receive our emails or a copy of the yearbook.
If you are unable to update your membership, please contact us.