The SPACES President's Dinner and Annual Awards will be held on Thursday 11th October 2018 at the Hilton Cambridge City Centre, 20 Downing Street, Cambridge, CB2 3DT.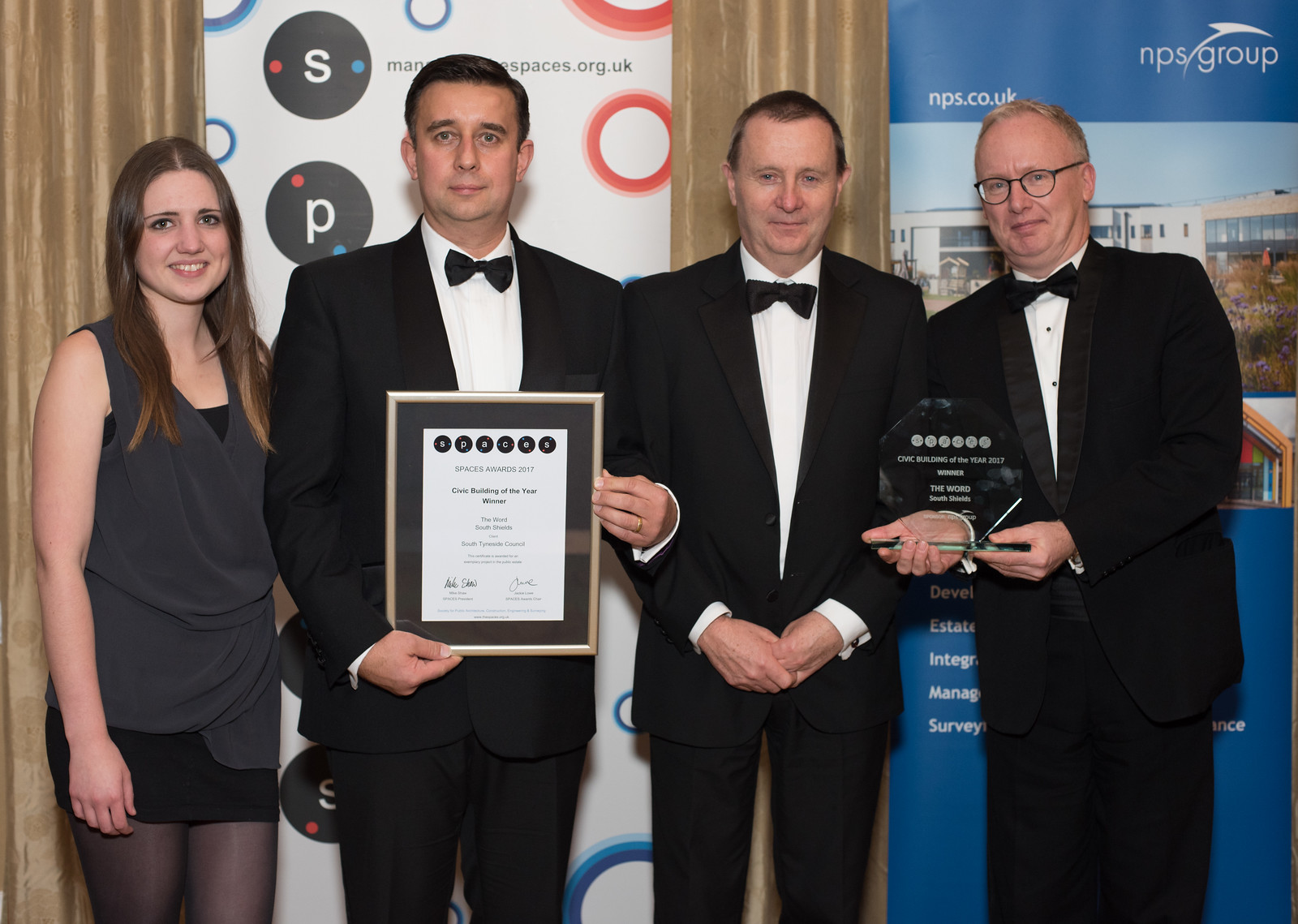 The evening commences at 6.45pm with a pre-dinner drinks reception, and the dinner is at 7.30pm. The dress code is formal (optional).
During the evening there will be a raffle in support of the President's Charity.
To book your tickets please see the event page on our website.
Last Year's Winner of the Civic Building of the Year – The Word, South Shields. The award was presented by Mike Britch, NPS Group, sponsor of the award.