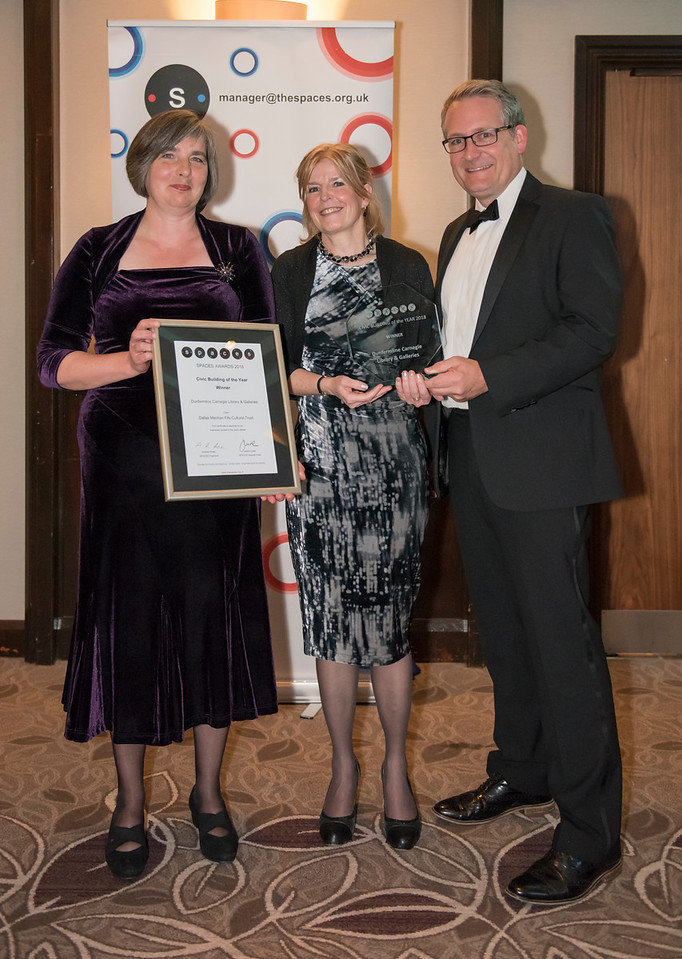 The SPACES Annual Awards Ceremony 2018 which also incorporates the 16th Civic Building of the Year Awards, sponsored by Thorlux Lighting, was held on Thursday 11th October at the Hilton City Centre Cambridge.
The winner of the Civic Building of the Year was Dunfermline Carnegie Library & Galleries, Client Fife Cultural Trust, Application Fife Council.
Further information and a full list of those who won an award can be found here.
Dallas Mechan and Michelle Sweeney, Fife Cultural Trust receiving CBOY 2018 award from Mark Ellis, Thorlux Lighting