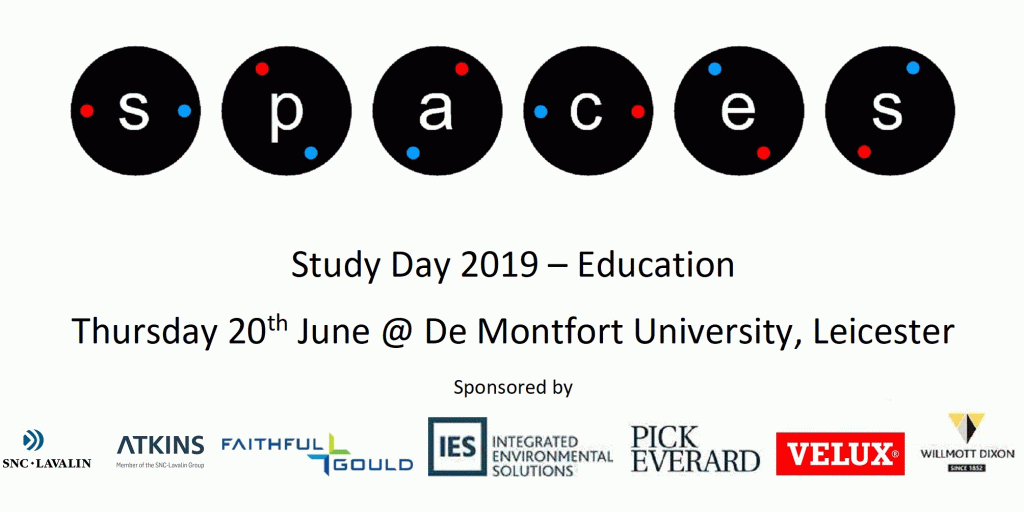 This year's Study Day was held on Thursday 20th June at De Montfort University, Leicester on the theme of Education.
On the main stage we had two speakers
Our Keynote was David Laws Executive Chairman of the Education Policy Institute and former Chief Secretary to the Treasury, Schools Minister, and Cabinet Office Minister.
And twice on the  main stage was Professor Stephen Heppell CEO Heppell.net Limited and Felipe Segovia Chair in Learning Innovation at Universidad Camilo José Cela, Madrid.
Shortly we are hoping to have videos of these three presentations.
As the Study Day is very much a 'nuts-and-bolts, hands-on' event with the emphasis on real experiences and lessons learned, the day was interspersed with workshops and case studies on the following topics:
Session 1
Session 2
Session 3
NB More presentations to follow. SPACES hold no responsibility for the accuracy of these slides.
The day was sponsored by

In the afternoon of Wednesday 19th June there were two visits.
George Davies Building, University of Leicester. Designed to minimise environmental impact while providing a pleasant space in which to teach, learn and work, the George Davies Centre is the largest non-residential building in the UK to meet the exacting 'Passivhaus' standard.
Vijay Patel Building, De Montfort University. Designed to be an energy-efficient, cost-effective building solution, making the most of renewable energy. The brief was to create a comfortable, inspiring environment for students and staff, achieve a BREEAM Excellent rating and comply with Leicester City Council's planning requirements for sustainability.
Followed by informal dinner, drinks and networking at Wygstons House sponsored by Concertus.
Information on last year's study day can be found here.